Our entire team have the same philosophy as Dr. Colvin has about her patients:  Treat them and care for them like family!  Each year, all of us attend continuing education and training so that we can provide optimal dental care and customer service to our patients.  We are committed to your comfort, and we respect your time.  If there is ever anything that we could do to make your dental experience better in any way, please let someone on our team know.  While visiting Nu-Smile, you will find all of the professional smile care you want, delivered with the care and compassion that you deserve.
DMD & Practice Owner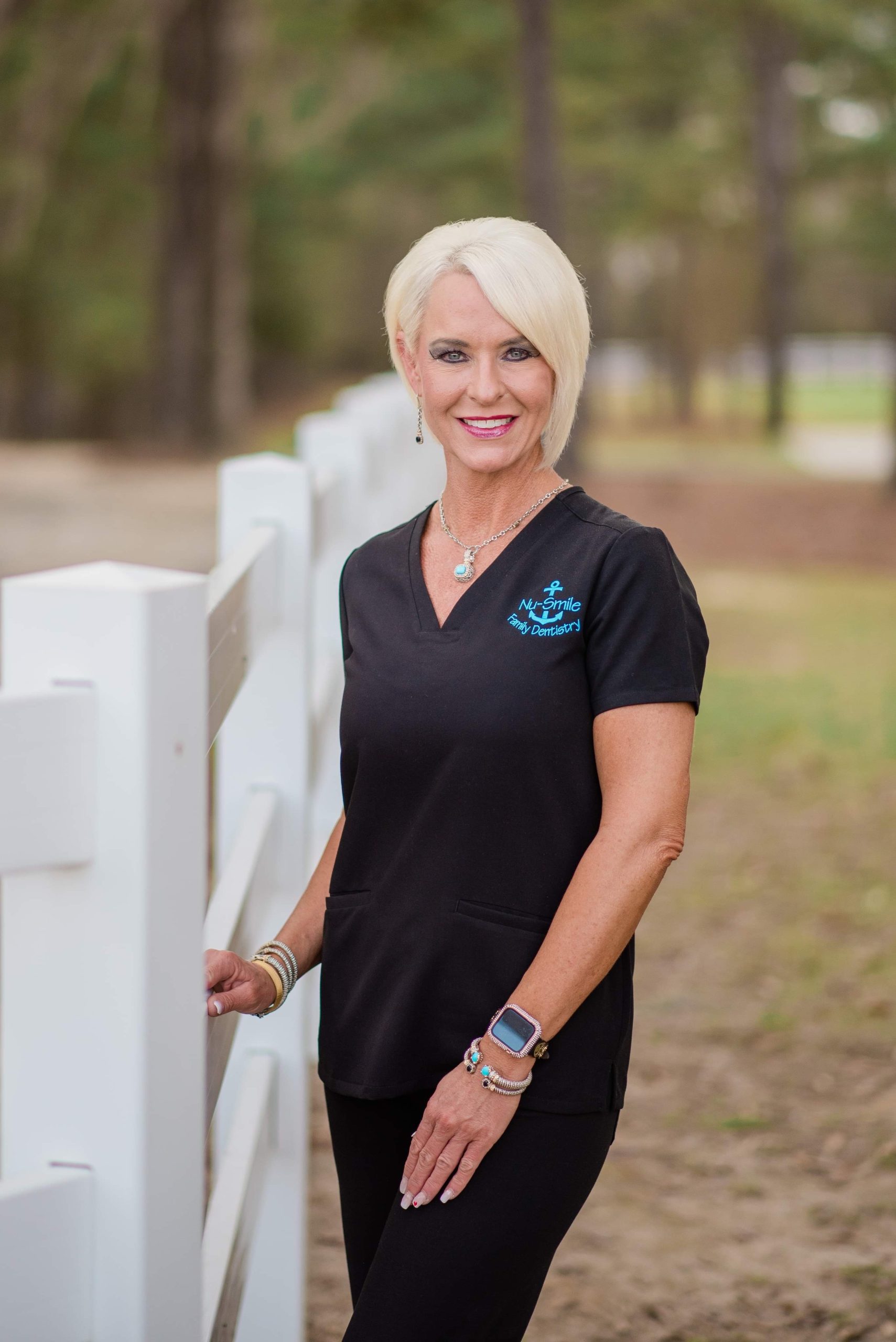 Dr. Sherry Colvin is a native of South Georgia and grew up in Cairo, Georgia. Dr. Colvin attended VSU and then received her dental degree from Medical College of Georgia in 2000. She is an expert cosmetic restorative dentist that specializes in creating perfect smiles.
Office Management
Office Manager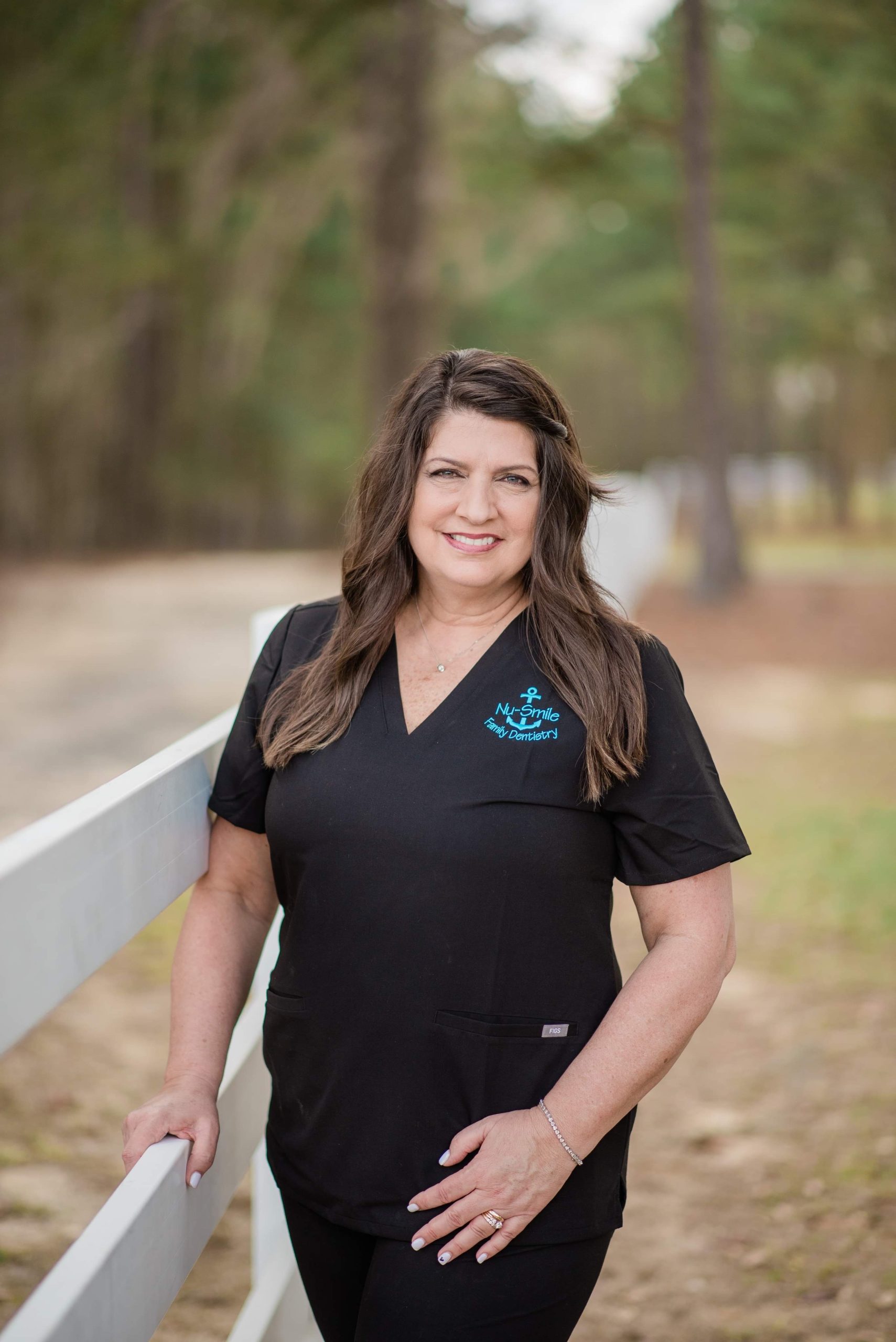 "Here at Nu-Smile I always strive to make sure our staff feels appreciated and our patients feel comfortable! My heart is honestly at Nusmile Smile Family Dentistry. I believe what sets Nu-Smile apart from others is our compassion for our patients. Outside of the office, I like to spend my time with family & my favorite place to be is at the beach with my toes in the sand!"
Hygiene Team
Dental Hygienist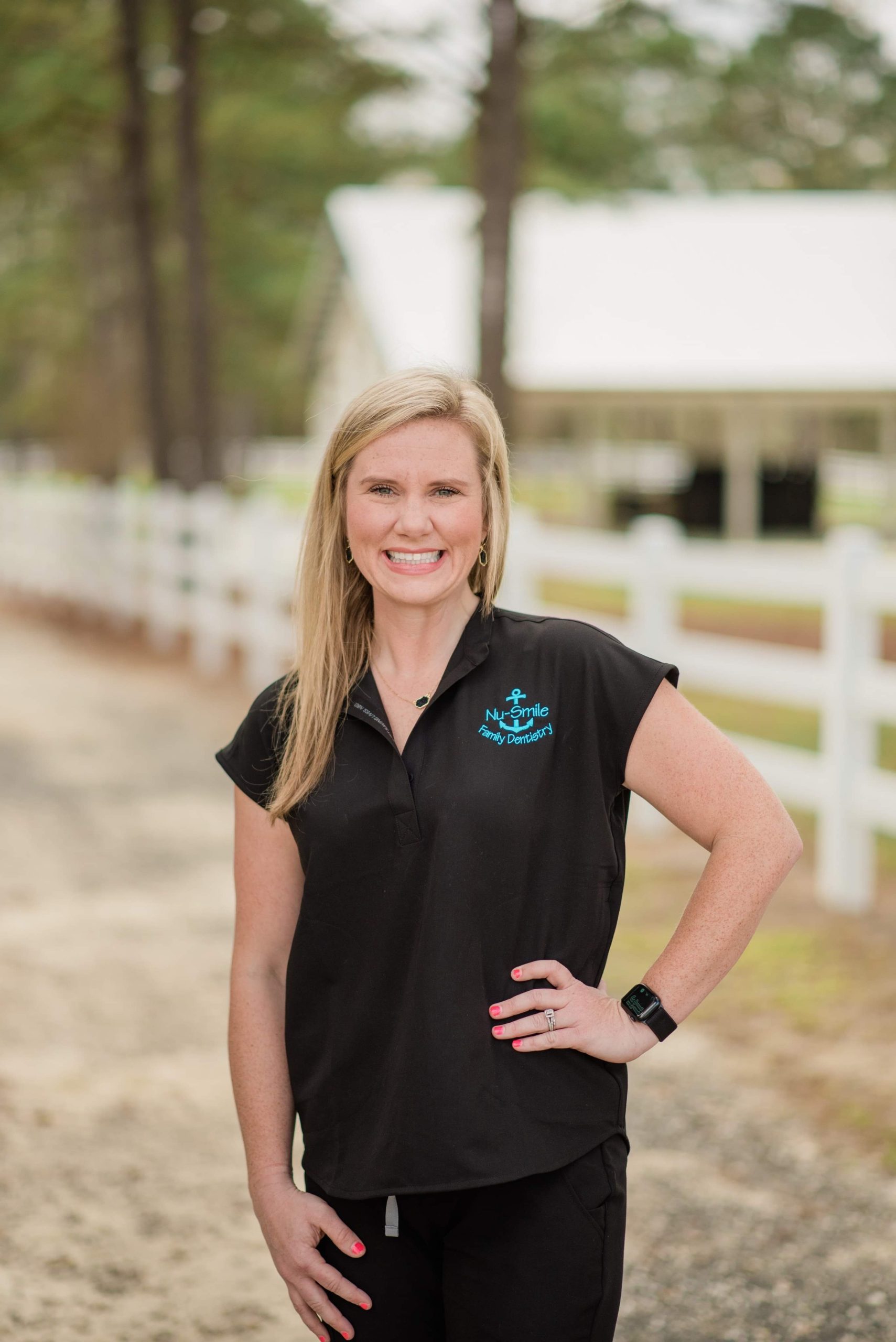 "I am a graduate of VSU with a degree in dental hygiene since 2012. I feel very blessed to be a part of such a wonderful practice here at Nu-Smile and with Dr. Colvin. I personally take great pride in our patients oral health care. From the moment a new patient comes into our office and watching their smile transform into one they have always imagined is truly a rewarding experience. Here at Nu-Smile, we are always seeking new ways to advance our knowledge with the latest technology available in modern dentistry. When I'm not in the office taking care of our patients, you can find me spending time on the lake or at the baseball field with my husband and our two boys!"
Dental Hygienist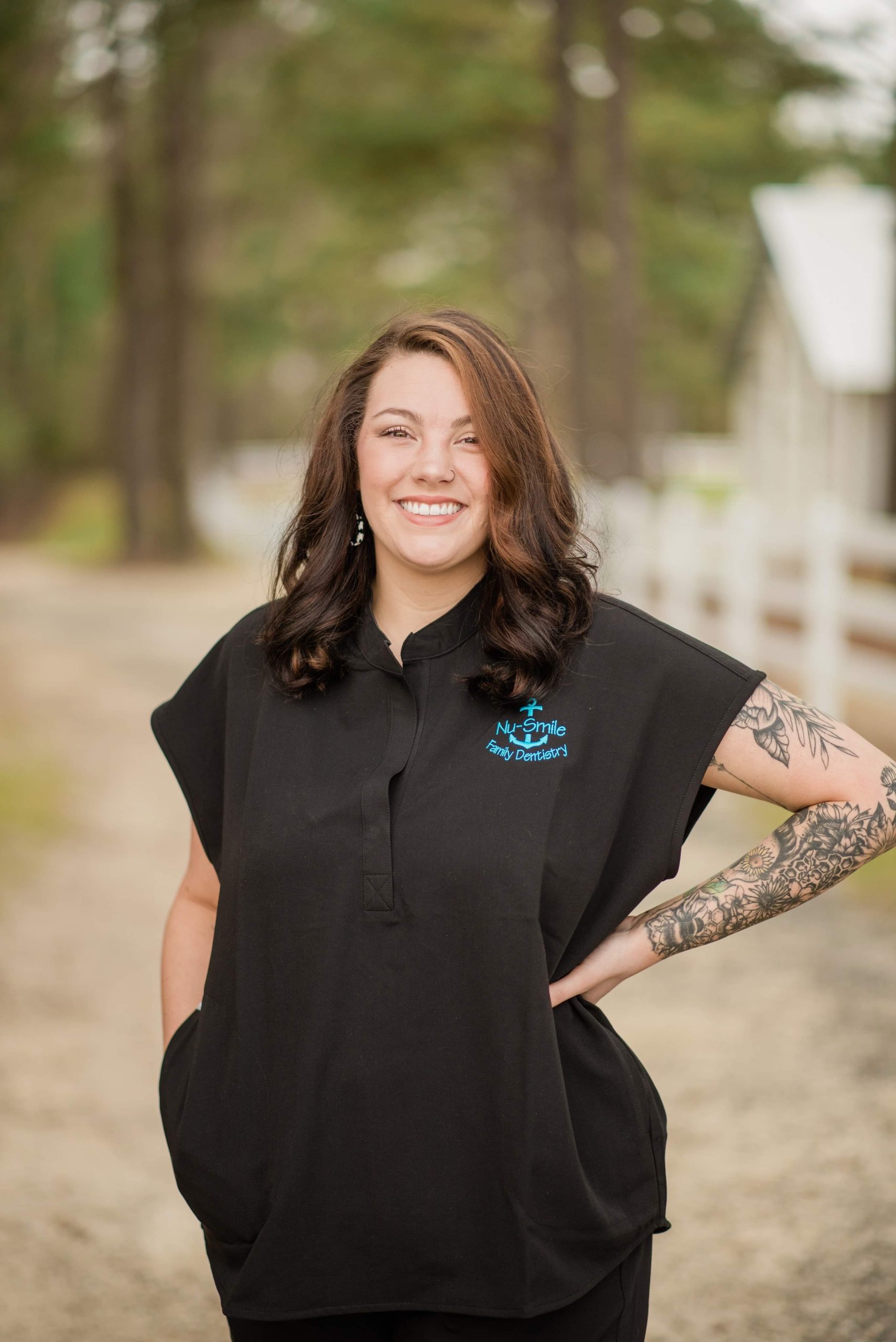 "I've always had a passion for the dental field. Being a veteran for the United States Air Force, I served as a dental assistant until 2018. Then I graduated from dental hygiene school at Wiregrass Technical College in 2022. Being an employee at Nu-Smile is truly rewarding. Outside of work, I enjoy spending my time looking through my camera lens as a photographer. I also spend most of my time with my husband and 3 boys."
Sterilization Technician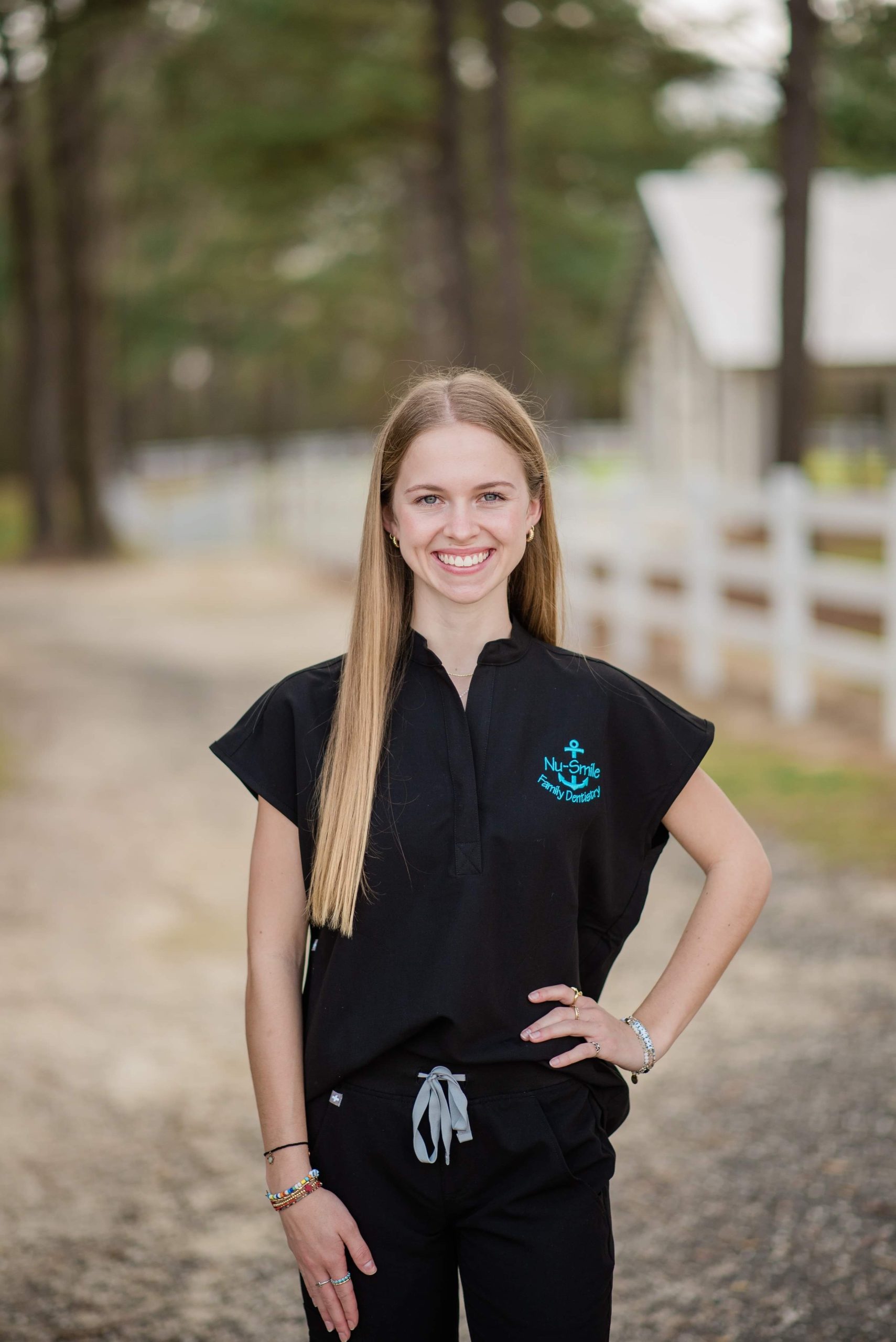 "Being part of the Nu-Smile family has shown me the kind of difference that dentistry can make in someone's life. The smiles we are able to put on their faces is priceless. This all excites me more to start my career as I am currently a student at Valdosta State University to become a dental hygienist."
Assistant Team
Dental Assistant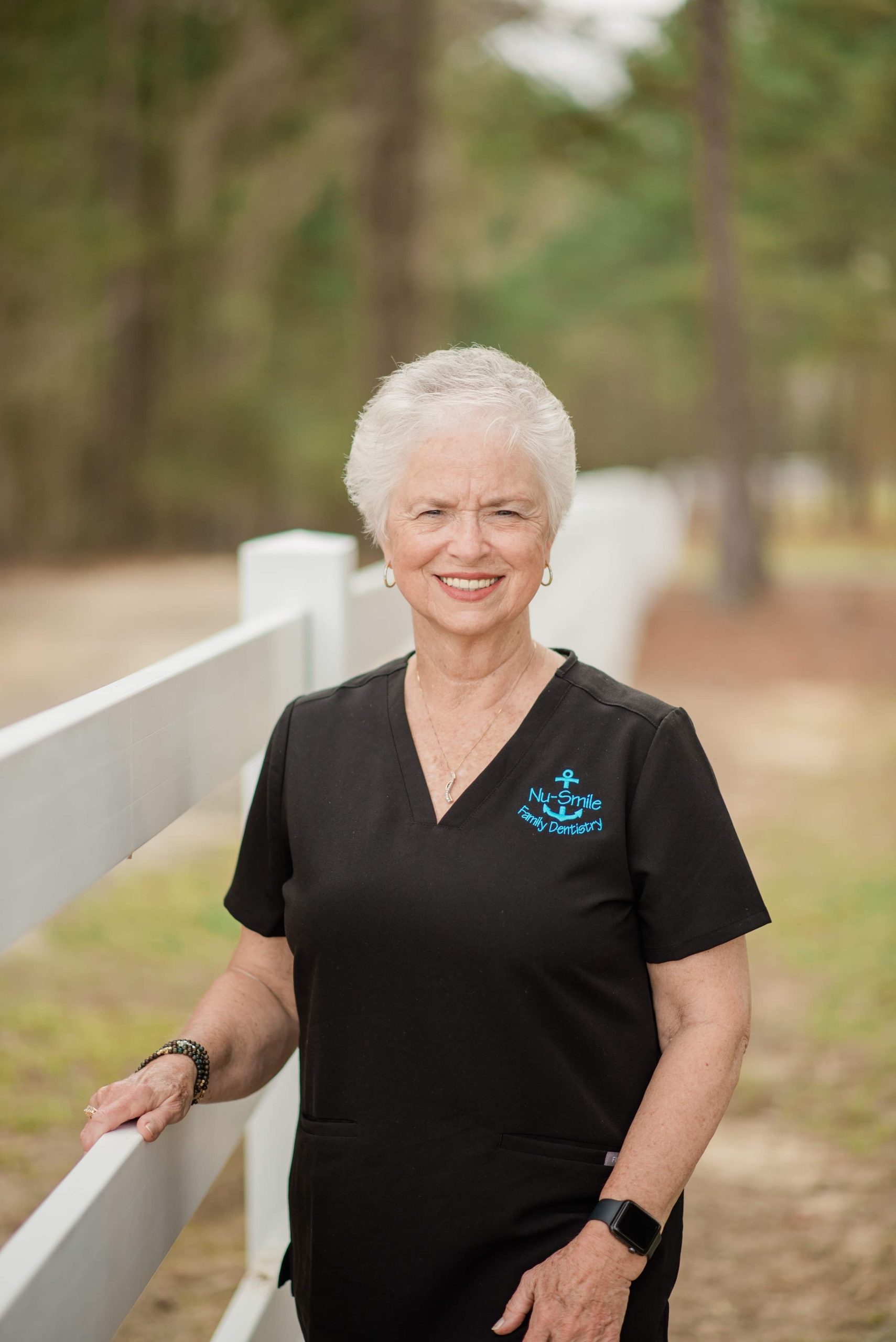 "I have been with Dr. Sherry Colvin for over 20 years. Since starting work with her, I have been part of some amazing cases. My whole life I have worked in the dental field. I love it today just as much as the first day I began my career. Although I have been semi-retired for the last 6 years, I still look forward to my time with Dr. Colvin and the team every Wednesday. When not at work, you can usually find me and my husband down at our beach house. We love it there and we usually have some, if not ALL of our 7 adorable grandchildren with us."
Coordination Team
Treatment Coordinator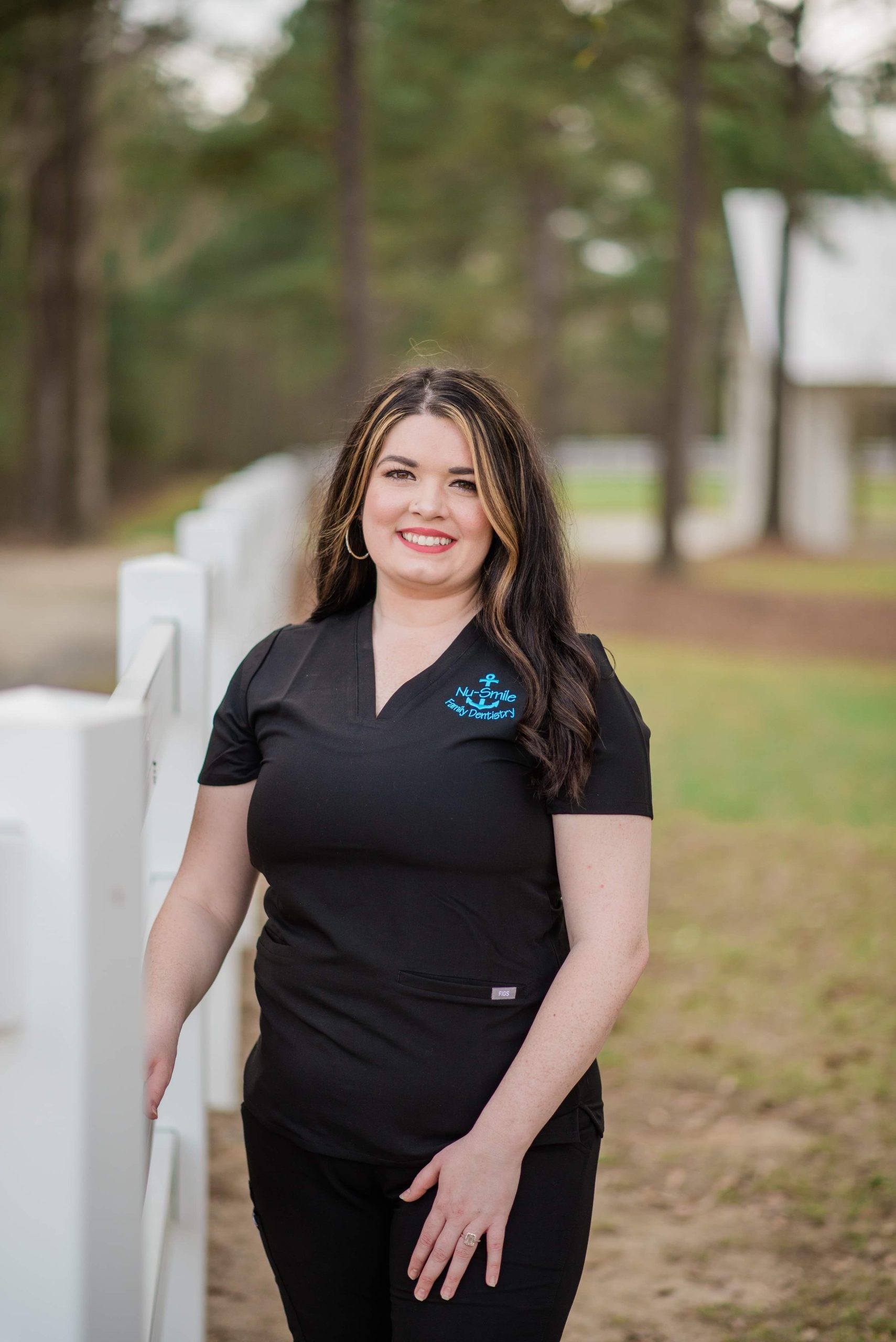 "I've been working with my Nu-Smile family now for over 2 years. What I love most about my position is being able to explain and help patients get the dental care that they need but can also financially afford. Outside of work, I enjoy taking trips to the mountains and spending time with my husband, Shane and our 6 fur babies."
Insurance coordinator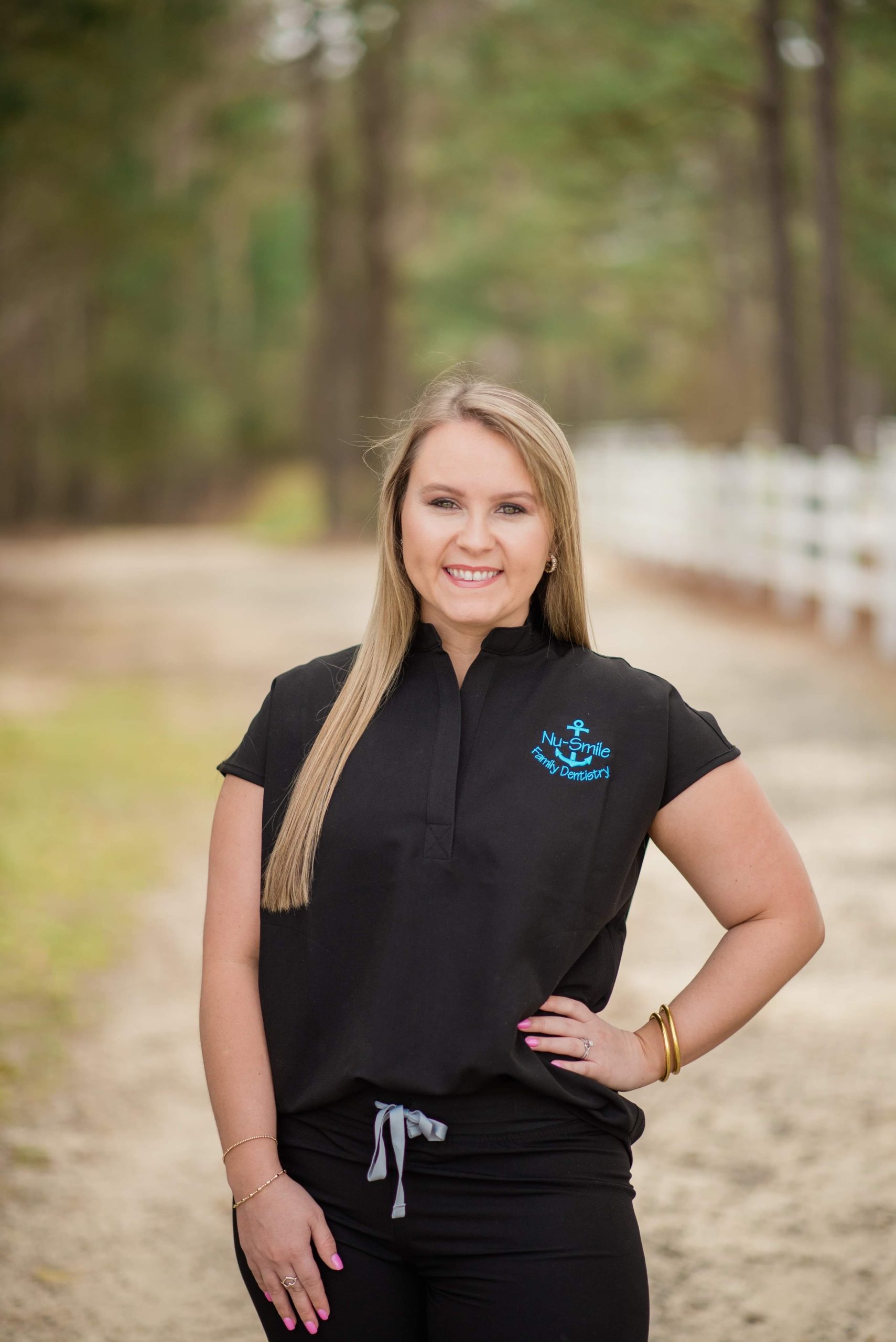 "Nu-Smile Family Dentistry has been such a blessing and great opportunity to learn and grow my experience in the dental field. I've been working for Dr. Colvin for over 3 years. When I'm not at the office, I am hanging out with my husband at our home or enjoying the outside whether it's at the beach or the lakes."
Front Office
Front Office Staff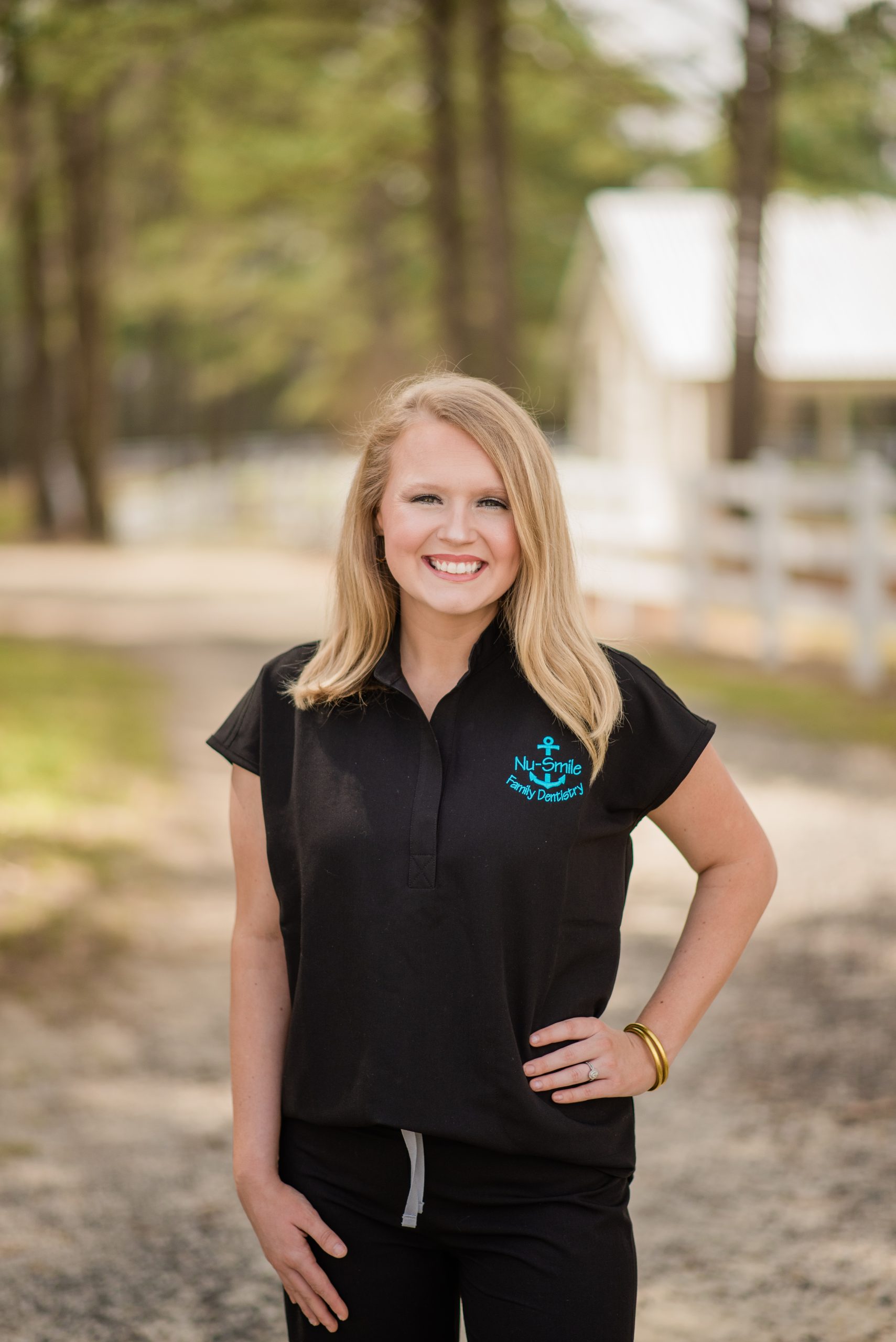 "Nusmile is my home away from home. Dr. Colvin, Kathy & my fellow coworkers are just like family! I truly enjoy coming to work with these ladies. I take pride in my job and caring for our amazing patients! My favorite part about working in the dental field is seeing reactions once patients receive the smile of their dreams. When I am not working, you can find me spending time with my husband, Logan & my son, Luke, as well as cheering on the Atlanta Braves!"
Front Office Staff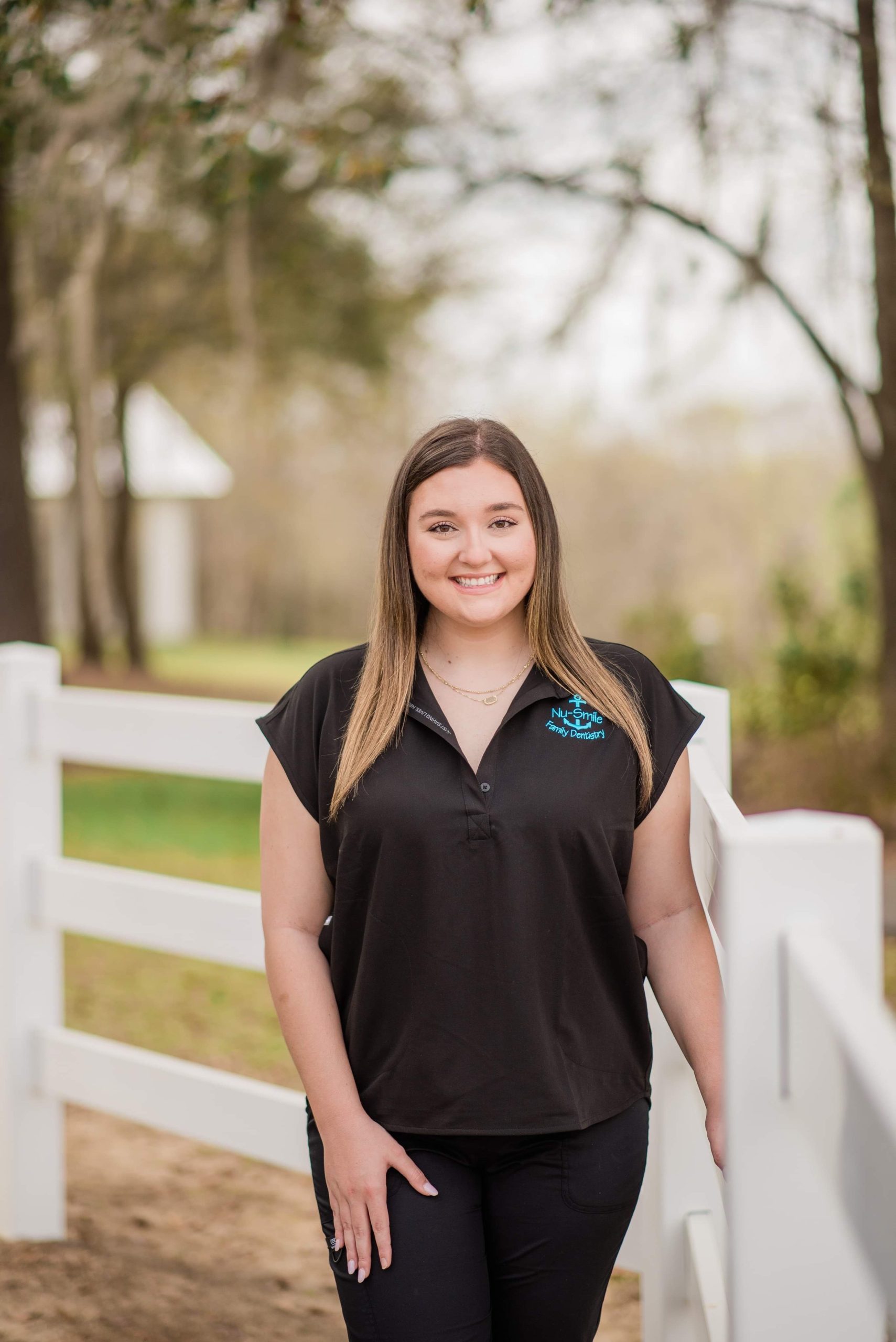 "I love being able to work at Nu-Smile, we have the best group of ladies, with the best dentist! Although I am fairly new to the dental field, I plan on continuing my education as a hygienist. I learn something new everyday while working here. Seeing patients walk out with a smile on their face is by far my favorite part! In my free time you will find me reading a book on the beach or spending time with my family."